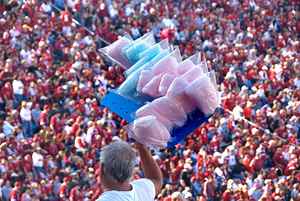 The MVMS is pleased to announce that Sodexo Magic has been awarded the food and beverage rights for the 2020 season at MVMS. Interested parties, concerning food and beverage sales, may contact Stadium Manager's Office @ 601-354-6021 
 
Sodexo Magic
Contact Scott Price at 601 979 0452.
JSU Department of Intercollegiate Athletics is pleased to announce that Vending "booths" are ready to lease for the 2020 football season.
For pricing and space availability, Vendors may contact Kamesha Hill, Executive Director of Auxilary Services, at 601-979-1065.
Mississippi Veterans Memorial Stadium Vendor & Concession Diagram
Click image to view larger image in Adobe PDF